CHECK OUT THESE ARTICLES ABOUT MANAIA!!
We work hard to provide great quality food, drinks and service,
and it shows!
​
​
MOVOTO.COM BEST RESTAURANTS IN OREGON! <-CLICK HERE
THE CULTURE TRIP.COM TOP 10 IN HILLSBORO!
<-CLICK HERE
http://portlandtribune.com/ht/117-hillsboro-tribune-news/215472-73786-island-food-and-coffee-business-hits-downtown
<-CLICK HERE
How it all began...
Talofa Everyone!



Jessica and I started Manaia Coffeehouse and Island Grill after 6 years of talking about owning our own business together. Our inspiration and ambition comes from many

influences in our lives. Jessica was destined to be an entrepreneur and business owner from the womb. Her parents Nancy and Saleh Nagi have owned and ran over a dozen successful convenience stores and delis over the past 30 years. Growing up in Hillsboro, her and her brothers were always helping out at the stores they owned. She always knew she wanted a place to call her own. With over 15 years of experience in the food service industry, she is more than excited to make her dream come true right here in her hometown!

We always had our eye on a certain little spot in Downtown Hillsboro that Jessica used to work at when it was a Coffee shop/Tea House.
Four years later, after driving in from looking at a business that was for sale in Forest Grove, she wanted to drive by and take a look at it. When we saw the FOR LEASE sign in the window, we knew it was go time! We set up a meeting the next day, met the landlord and signed the lease the day after! Starting Manaia Coffeehouse and Grill has been a lot of hard work but we are so happy to finally be living the dream!



So...what is MANAIA?


I have always embraced and been very proud of my Samoan culture. Family is a very important part of our culture. My mother has been cooking for my family since before I was born. Our family barbeques revolved around the grill with delicious marinated chicken and ribs sizzling and smoking into the air. The aroma of that grill alone would stop you in your tracks!
She is the inspiration behind our entire lunch menu. That is why we flew her here from American Samoa to be our Head Chef. Everyone knows, whenever she cooks it's "MANAIA".

In the Samoan language, MANAIA means delicious or delightful.
This is the concept behind everything we do. Simply put, we want everyone who comes into Manaia Coffeehouse and Island Grill to feel like family and have a "MANAIA" experience.


Fa'afetai,
Soifua!


(Thank you!)





Danny and Jess

ica
Powered by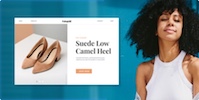 Create your own unique website with customizable templates.
Photo used under Creative Commons from wuestenigel